Boden Umpherville, a 40-year-old Indigenous man, recently died following a brutal altercation with Saskatchewan's Prince Albert Police Service during his arrest.
Twenty-five days before his death, police stopped the vehicle Umpherville was in, alleging it had been reported stolen. But according to CBC News, three other people were in the vehicle at the time, including the registered owner, who stated they had not reported the vehicle stolen.
Witness video obtained by the CBC shows six police officers surrounding the vehicle and using stun guns on Umpherville multiple times. One officer used pepper spray, and at least one other officer appeared to hit Umpherville before police dragged him out of the vehicle to arrest him.
Media coverage
Saskatchewan's Serious Incident Response Team, the civilian-led organization that investigates incidents where someone is injured or dies due to police actions or while in custody, says investigators found a loaded handgun at the scene.
In addition, the provincial court in Prince Albert said a judge had issued a bench warrant for Umpherville on Jan. 5, 2023, after he failed to appear in court. The charges have been stayed.
The reported facts so far point to alleged lethal force by law enforcement but also imply that Umpherville deserved such brute force because of suspected criminal activity.
It's a narrative his brother, Darry, is resisting when he tells the media: "My brother should be in jail, not a casket."
The deaths of Indigenous men involving law enforcement and custody in Saskatchewan are often ignored or dismissed by broader society based on the presumption that these men endangered themselves due to their lifestyles.
This justification leads to silence when it comes to demands for police accountability by the general public. In fact, the six officers involved in Umpherville's death are back on active duty and treated as innocent until proven guilty.
That's the opposite situation for the average Indigenous man in Saskatchewan who is often assumed guilty and has to prove he doesn't deserve to be treated with brutality.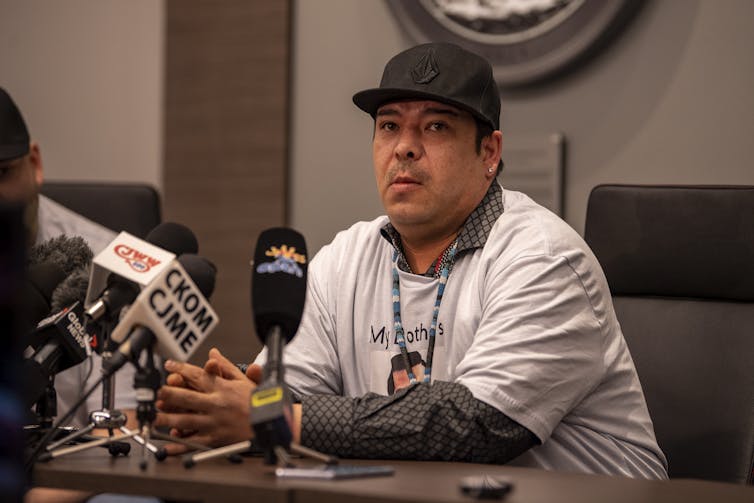 Living the reality
One of the authors of this article — Randy Morin, a Nêhiyaw man and assistant professor in Indigenous Studies at the University of Saskatchewan — lives this reality every day.
He recalls a particularly telling incident about a decade ago when he was pushing his groceries out to a store parking lot in Saskatoon to load into his new Honda Civic. As he started to unlock his vehicle, the shrieks of a nearby woman startled him so he turned to see what was wrong.
It took him a moment to realize the woman was yelling and pointing at him.
She thought that, as a visibly Indigenous man, he must be stealing his new vehicle. When Morin was younger, the assumption of his criminality led to his being routinely stopped by Saskatoon police.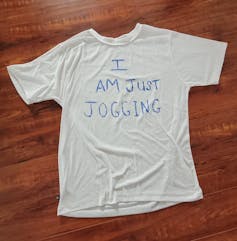 Today, he takes pains to avoid unwanted suspicion in public. An avid jogger, he allays the fear of others with friendly greetings and being clearly dressed in jogging garb — but others almost always jump out of his way in fear or bristle in anger towards him.
Morin notes: "I am thinking of making a T-shirt and writing on it 'just jogging' to let others know that is all I am doing. I am not running away from a crime or from the police."
Murderous 'starlight tours'
April 2023 also marked the death of Darrell Night at 56 years old.
Night is the Indigenous man who reported that Saskatoon police officers dropped him off at the city's edge on a freezing night in January 2000 during an infamous police practice known as "starlight tours." His story of survival led to investigations into the freezing deaths of three Indigenous men in the same area, including 17-year-old Neil Stonechild, prompting an inquiry into starlight tours.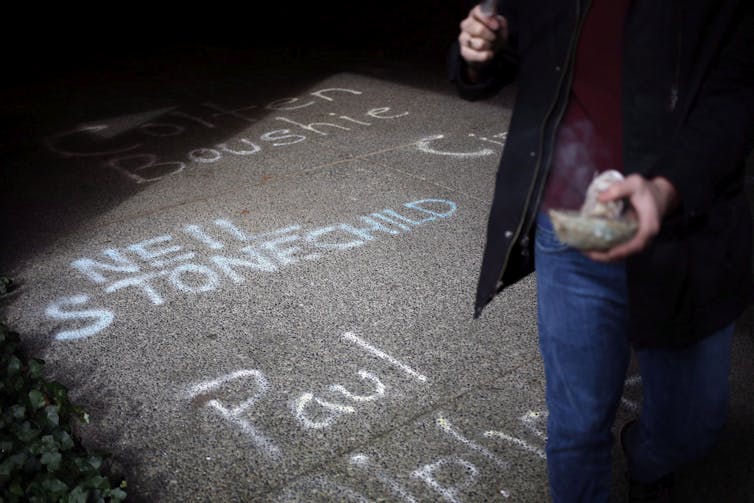 Commenting on his ordeal years later, Night pointed out he did nothing to deserve the attempted death sentence, ensuing nightmares and lifelong fear of the police.
Blaming individual Indigenous men for the violence they experience prevents us from seeing how those experiences are interconnected and rooted in a systemic and social culture of racism and colonialism. These issues have been studied in-depth but strangely remain unquestioned by the general public and policymakers.
Making a difference
A Saskatchewan-based report that's almost 20 years old from the Commission on First Nations and Métis Peoples and Justice Reform noted that numerous entities had focused on the over-representation of Indigenous people in the criminal justice system.
The 2004 commission asked: "After some 30 or so previous commissions, how can we make a difference?"
The report's answer in Cree was: Opintowin, which aims "to encourage an environment in which all people want to lift each other up as we develop as a community."
The commission noted that creating such an environment requires fundamental change beyond "simple tinkering with the system" or a singular focus on policing. The same is still true in 2023.
As for Morin, his ideal environment is quite simply one where people do not feel threatened, inconvenienced or scared by the mere sight of him — but instead, actually see him.
Like Umpherville, Morin and all Indigenous people shouldn't have to fear police who are meant to protect them but instead are still, far too often, acting as judge, jury and executioner.

Kathy Walker, Assistant Professor, Department of Political Studies, University of Saskatchewan and Randy Morin, Assistant Professor of Indigenous Studies, University of Saskatchewan
This article is republished from The Conversation under a Creative Commons license. Read the original article.